Description
Pearl greeting cards stand out from other greeting cards because of the beautiful shimmer paper stock. They help any print provider take their custom greeting card printing selection to the next level.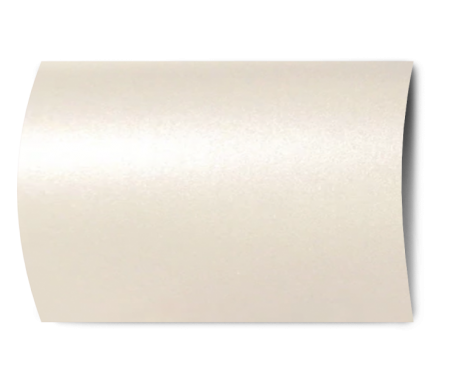 Pearlescents 110lb
Each pearlescent card is infused with metallic pearl fibers so that they can't be rubbed off. The pearlescents also create a soft texture not found on our other stocks.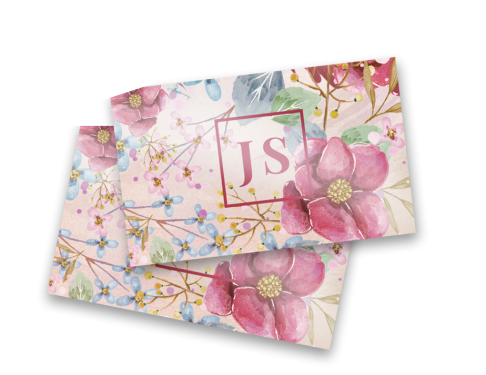 Pearlescent Paper Printing
Our pearlescent card wholelsale printing ensures that the irredescent quality of the paper shines through without losing the look of the printed artwork.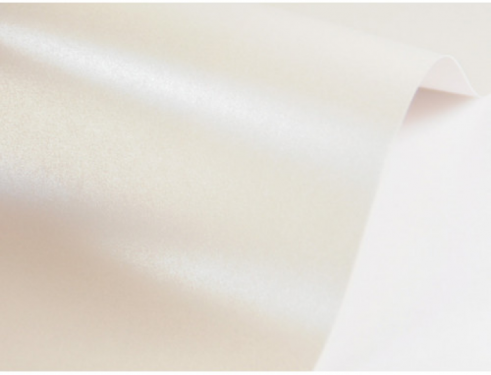 Shimmering Pearl Greeting Cards
Pearl greeting cards shimmer subtly when the pearlescent fibers catch the light at various angles. Pearlescent paper printing is sure to help your clients' custom greeting cards stand out from the rest.

Optional Envelopes Add-On: Envelopes (if chosen) are NOT pearlescent envelopes. Envelope add-on is only available in regular white 60 lb offset stock.

Greeting cards are scored in the centre and shipped flat.

| OPEN SIZES | FOLDS TO |
| --- | --- |
| 10 x 7 | 5 x 7 |
| 8.5 x 11 | 8.5 x 5.5 |
| 8.5 x 5.5 | 4.25 x 5.5 |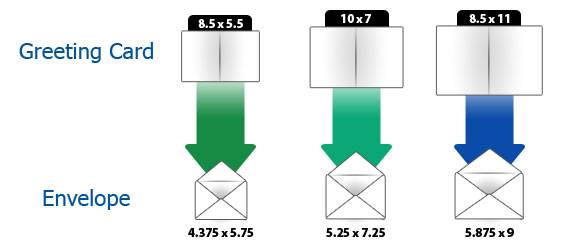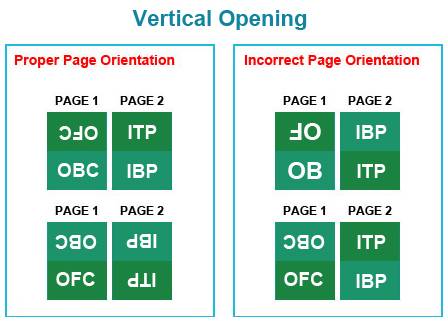 LEGEND: OFC - Outside Front Cover; OBC - Outside back cover; ITP - Inside Top Panel IBP - Inside Bottom Panel (a.k.a Inside Cover)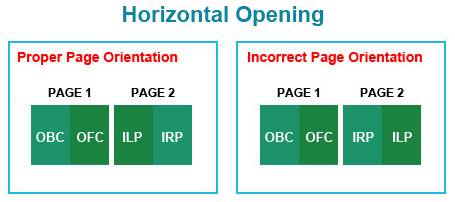 LEGEND: OFC - Outside Front Cover; OBC - Outside back cover; ILP - Inside Left Panel (a.k.a Inside Front Cover); IRP - Inside Right Panel (a.k.a Inside Back Cover)